11 October 2019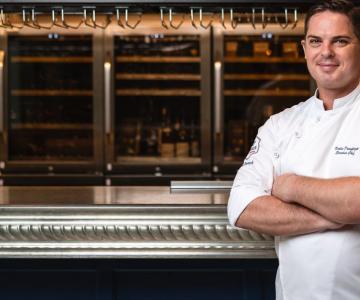 Nicolas Drouglazet, 42, commands the restaurant's kitchen operations to conceptualise and deliver classic, bistro-style French food.
Nicolas brings over 20 years' experience working in French kitchens in France, Singapore and Saudi Arabia. Guided by a passion for showcasing the genuine French way of living and cooking, he has meticulously created a menu of classic bistro fare to suit all palates and occasions. He seeks to share his knowledge of French produce and recipes in a relaxed and convivial environment, all while expertly preparing lesser-known regional and seasonal specialties for guests to explore.
A firm believer in unpretentious gourmet experiences, Nicolas hopes to impart his love of French produce and gastronomic culture to diners in Singapore and beyond.